April 25th 2011 Posted at Uncategorized
3 Comments
You've probably already forgotten about Easter.  Especially if you never gave it much thought in the first place.  But supposing you went all out, decked the house in five shades of pastel, filled vintage fish bowls full of hand-painted eggs and gourmet jelly beans, roasted an arm and leg of lamb, and then spent dessert bickering with beloved friends and family members over who does resurrection best, Jesus Christ or Zombies.  Let's just say, maybe that was how it went for you this weekend, maybe not.  But now you're back to work or back to being out of work and rising from the dead is just another good idea but you're either too hung over or far too sober to think it's going to happen.  That is, until you try your hand at making chocolates and realize that cocoa butter can be killed and miracles do happen. 
It all started with grand plans for three dimensional chocolate eggs filled with chamomile lavender ganache and a nice little saffron "yolk" in the center.  But I hadn't ordered my egg molds in time and since figuring out what day Easter is going to fall on each year requires thinking ahead, it usually just shows up on the Sunday morning when I least expect it, just like daylight savings time.  So by the time I realized Easter was about to strike, I had forty-eight hours to crank out the chocolates, starting with my purple hearts. 
You remember the purple hearts, my award to myself for surviving taxes?  The time had come to make them.  And it was also time for another lesson in airbrushing – I had found some purple oil-based dye that did not need to be mixed with cocoa butter and could just be airbrushed onto the molds directly.  If it worked, then it was probably clogged cocoa butter that accounted for my failed efforts last week.  If it didn't work, then I'd know some dark force was intent on stopping me at all costs and I'd be all the more determined to succeed.  So went my scientific thinking. 
I filled the airbrush jar with the purple dye and hollered for Mira to come take pictures.  She peeled herself away from her blog (which, by the way, is getting hits all the way from Malaysia to Alaska as she now goes after celebrity endorsements) and after five minutes of mother-daughter squabbling over whether or not I was perfectly poised I aimed the airbrush and she aimed the camera and we both took our shots. 
And nothing happened.  Absolutely nothing.  Mira had  the camera turned to the outer space setting, and I'd run out of air.  And since it was the last can in the house and I was dressed like a trick or treater and not up for a quick run to the store for more air, I picked up a paint brush and some pearl dust and dusted my hearts a pretty pink and my domes a sparkling brown with a touch of gold.  I tempered my chocolate and made the ganache while it cooled to 88 degrees.  Chamomile lavender for the hearts, and vanilla-pear for the domes.  Not a big project, but a simple one. 
The vanilla-pear ganache practically made itself, all I did was melt the milk chocolate and stir in the vanilla-pear butter, as easy as making a pot of coffee.  But something went wacky with the chamomile lavender, and that's when the kitchen turned scary.  I steeped the lavender and chamomile in the cream, simmered it a bit to concentrate the flavors, strained it over the white chocolate and waited a bit for the couverture to soften before stirring. 
But the cream must have cooled too much when I strained it in slow motion, or else I didn't have enough cream because I'd simmered it too long and the flower-infused cream molecules had evaporated and were floating away into the stratosphere, because the white chocolate just wouldn't melt. 
Of course, white chocolate isn't even real chocolate, so I should have been suspicious of it from the get go, but it was a good quality Guittard with 31% cocoa butter content, so I at least expected it to do something.  But it just sat there, unmelting, as if it were defying me with its stubborn refusal to soften.  So I stuck it in the microwave for fifteen seconds.  Took it out, stirred it, but nothing happened.  It was still a sticky, lumpy mess of cream and white discs of phony chocolate.  So I put it back into the microwave for another fifteen seconds, and this time it seemed to work. 
Seemed is the operative word we're talking about here, because that's one of the tricks of chocolate (including phony chocolate).  What seems to be working often proves to be a big mistake once you stir it up, just like some relationships and most things produced by the makers of Washington, D.C. 
Which is to say, melting chocolate in a microwave is not something I recommend.  It is often necessary, such as when a ganache is just not melting, but you really have to be on your toes.  A few seconds too long and you'd might as well stick your head in the garbage disposal and call it a day.  And that's apparently what I should have done once I realized that I'd overcooked my ganache and the oils in the butter and cocoa butter began to separate as I stirred the cream and white chocolate until my ganache went from velvety smooth to a coarse and lumpy mush that looked like bleached oatmeal floating in a puddle of rendered canary fat. 
I didn't have the courage to take a picture of the final stages for fear my chocolate-making reputation would be forever sullied.  Instead, I got out the immersion blender and began to blend.  And blend.  And blend.  The ganache slowly began to smooth out, slipping through the little holes of the immersion blender like ribbons of silken taffy – only to curdle again into coarse little crumbles as they reached the edges of the bowl. 
I melted some more white chocolate and added it to the ganache, thinking that perhaps I just needed something more solid to bring it back to life.  But all that seemed to do was cost me more white chocolate.  I blended some more.  I stirred some more.  I picked it up with my hands and kneaded it like bread, folding the separated oils back into the cocoa solids gently and firmly, turning, kneading, turning, folding.  But it was no use.  I couldn't possibly pipe this mess into the chocolate shells without ending up with some oily catastrophe that would look like my pink-dusted hearts were in desperate need of a by-pass. 
Sometimes the only thing to do is start over, I realized, when every effort to repair the damage just makes it worse.  Starting from scratch, after going so far, is never easy to do.  But sometimes that's what it takes to end up with something truly worth our efforts, something that we can look on with pride and gratitude that what appeared to be the end was just another beginning. 
I put the oily, well-kneaded ganache in the fridge to play with another day.  There was no time to start the lavender-chamomile right away; it could wait.  I turned out the vanilla-pear domes, and saw that they were just what I'd envisioned.  Perfectly smooth, glossy, a beautiful iridescent golden brown.  And they tasted delicious. 
The afternoon had felt like a calamity, my over-heated ganache going from disaster to ruin to embarrassing mess.  But when it was all over, the kitchen cleaned and the damage assessed, we had a plate of little miracles, little chocolates that just months ago I never would have imagined that I could make all by myself.  And I knew something more about working with white chocolate, about overheating in the microwave, and about not being afraid to start over when it's over.  And so it was a perfect Easter.  My soul had been resurrected for another go at the world, and my hearts were ready to be filled another day, another way.  Perhaps with something even sweeter.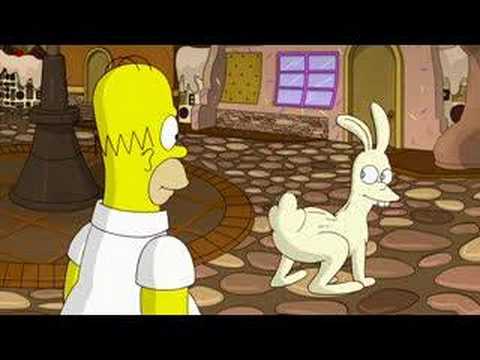 More Gooey Chocolatey Posts...
You can leave a response, or trackback from your own site.